How Fidenz, a Software Product Development company helped Iper to scale its business by leaps and bounds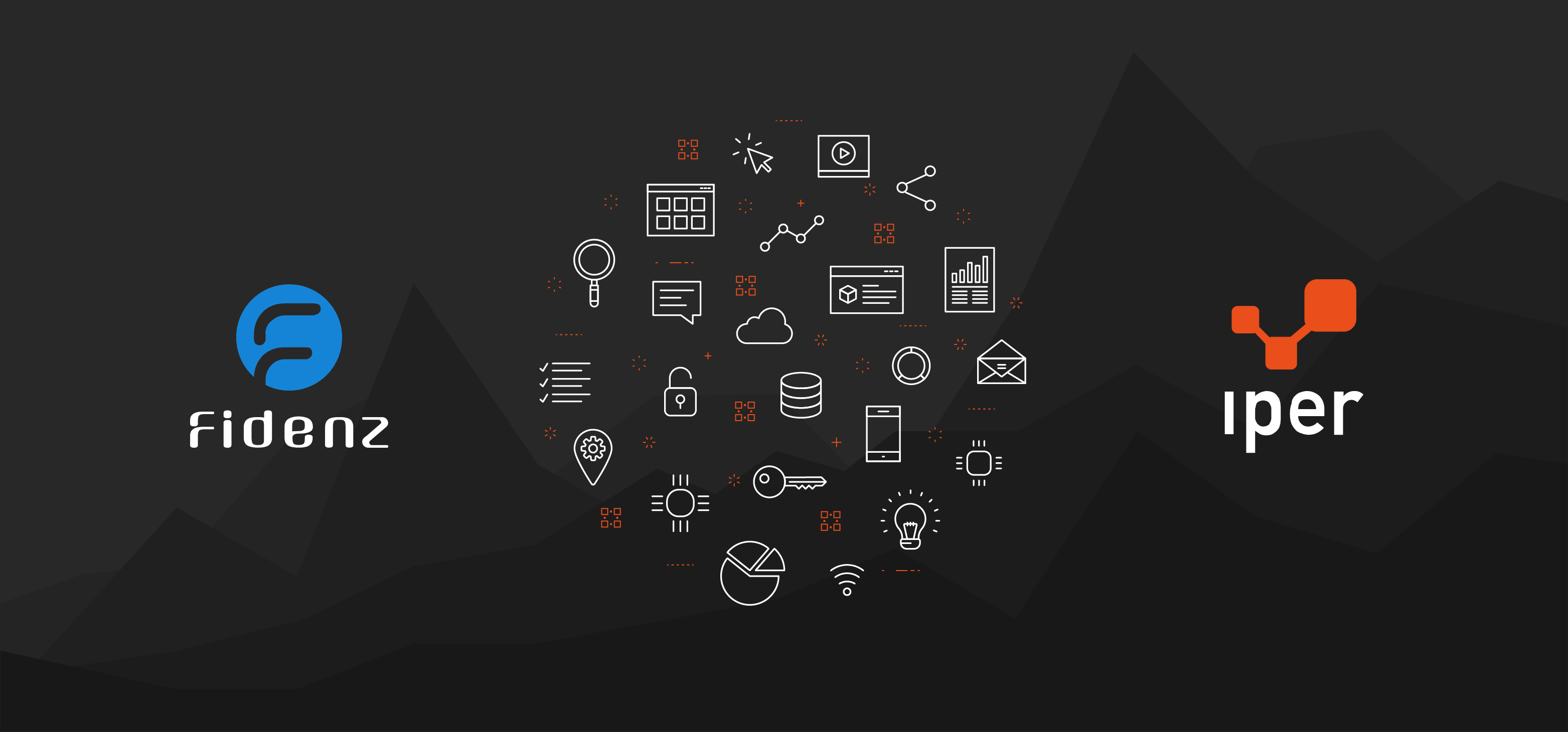 The Client
Iper Direkte AS is a Norwegian-based marketing company that provides up-to-date marketing-related information about consumers and businesses to interested parties. The type of information they provide includes personal, property, vehicle, and more. Iper uses a powerful matching system to identify and extract the above information to be used by its clients.
Iper's Business Challenge
Until 2014, Iper didn't have a fully automated system to run its business workflow smoothly. They faced difficulties in scaling their business due to the following reasons.
Data were collected and stored locally in on-premise infrastructure.
Data lists were created manually by Iper's internal staff.
Data was shared using simple file sharing methods like FTP.
Billing and accounting were done manually.
These issues were a major stumbling block in the further growth of their business. It is during this time that Iper felt the strong need for a robust digital platform through which they can fulfill their customers' needs faster and better. They wanted a state-of-the-art platform that can deliver on an autopilot system independent of its number of employees.
Iper tried to automate their business process with the help of some local and nearshore software development teams but all in vain, because they failed to bring the desired results. Iper realized that building such an advanced system in Norway, one of the most expensive labor markets was not feasible in an ROI-friendly manner.
The Solution
While searching for a trustworthy partner who could build their software platform, they heard about the small island nation, Sri Lanka, where IT services outsourcing is booming. Partnering with an IT service provider in Sri Lanka, a country located 8,000 km away from home, is like exploring uncharted territory. After careful thinking, they overcame this mental block. They took a courageous decision, a calculated risk; they finally decided to identify the best software development service company for them in Sri Lanka to be their ideal partner and landed in Sri Lanka.
In Sri Lanka, many companies came forward to offer their services but what Iper was looking for was someone with that 'special edge' with whom they can build a long-term relationship and also someone who can show genuine care and interest to grow with Iper.
After a series of meetings with us and a few technical evaluations, they discovered that we could deliver exactly what they needed, and above all, they spotted that spark within us to excel at what we do and thus Fidenz was chosen by Iper as their most promising partner to provide them the necessary software solutions.
What We Delivered
After initial brainstorming,we decided on the exact platform that Iper needed.With extensive research and review, we came up with the PoC for the platform. The PoC proved to be successful and it was agreed upon to deliver the project as a fixed scope, at a fixed timeline and fixed cost.
Identifying the MVP (Minimum Viable Product)
We identified the MVP and made sure that the features we chose for our MVP could be completed within a time frame of 3 months.
As MVP features we decided to add the features most used by current Iper clients and features that could be simple enough to be used by Iper clients with minimum training.
Our careful selection of features for the platform enabled Iper to evaluate the effectiveness of their digital platform with minimum cost and time. Not only that; Iper, during this time, had the opportunity to evaluate Fidenz in all areas and aspects. At the same time, the Fidenz team felt passionate about the project and realized how easy it was to work with Iper. Altogether, it was a harmonious relationship in which both had developed a deeper heartfelt connection towards each other.
Our Development Process
Once Iper was happy with the MVP, we started our development process. We started our development on the Microsoft Stack but gradually integrated open source elements. We introduced 'Elasticsearch' for free text search, which is a highly scalable open-source, full-text search and indexing engine. It allowed us to store, search, and analyze large volumes of data in near real time thus giving extraordinary performance to the system. Elasticsearch was the first open source element we used in Iper platform and this infused an interest in Iper to use more and more open source tools whenever possible.
Over time, we have developed many features and improved the platform significantly. Currently, we are working on introducing micro services, aiming to save costs by utilizing resources on demand (pay only for what we use).
We introduced new technologies to minimize the cost on a mid to long term basis. As a result,ROI increased over time and Iper managed to invest more and more on platform improvements.
Further we ensured that the entire system could grow continuously both vertically and horizontally. Horizontal growth allows more and more features (connect more data sources to the data warehouse and make more data available via Iper APIs) to be added to the core framework while vertical growth allows enhancements to the framework itself in terms of scalability, reliability and usability.
Documentation
Our product documentation includes information for managers, end-users and developers on how to administer the system, how to use the system and how to integrate external systems with Iper platform respectively.Technical documentation generated for Iper includes information on requirements, architecture & design, infrastructure, and all other aspects of the platform development process.
Using reliable tools such as Confluence, BitBucket and JIRA in our product development process has given us the opportunity to produce robust and maintainable platforms. Confluence is used to organise and store complete knowledge about the platform in a single place. BitBucket is our version controlling tool for source code and JIRA is used to capture requirements and issues. We integrated all the three tools comprehensively together to take a snapshot of the project at its current state and at any point in time in the past.
Developing a platform that could be managed by minimum resources was of paramount importance for the client right from the very first day. Currently, any new developments, feature enhancements, technical support, and all other aspects are managed by a team of two dedicated engineers. The brilliant design and architecture and detailed documentation have paved the way to achieve this objective. That's why we believe that what we have developed for Iper is a true engineering masterpiece.
Conclusion
In a nutshell, Fidenz succeeded in winning Iper's heart as one of the most trusted software development service companies in Sri Lanka who helped them to scale their business manifold in a cost and time-effective manner.
How Iper felt about Fidenz in their own words
"We still remember how uncertain we were when we left Gardermoen airport to meet with Sri Lankan companies back in 2014. But after 6 years when we look back now, it is one of the trips that changed a lot for Iper. Partnership with Fidenz opened doors for us to offer technically advanced and state-of-the-art solutions to our clients around the world. The Fidenz team has been the trusted partner for us all these years and how they collaborated with us to improve our core business platform over time is remarkable. They always understood our business needs and shared their thoughts with us on how to improve our offerings using technology. Their ability to look at our business from different angles made our platform affordable to improve and maintain yet adaptable to face the unknown future."